Billings Automotive Accessories by BAK Industries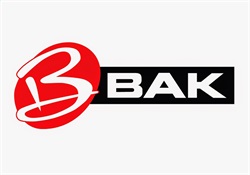 BAK Industries automotive parts are available to you in Billings, MT at Northland Auto & Truck Accessories! Find all the BAK Industries accessories you need including Bike Carrier, Running Board, Running Board Mount Kit, Tailgate Cap Protector, Tie Down Holder, Tonneau Cover, Tonneau Cover Hardware Kit, Tonneau Cover Tool Box, Tonneau Cover/Truck Bed Rack Kit, Truck Bed Bulkhead Cap Protector, Truck Bed Rack, Truck Bed Rack Clamp, Truck Bed Rack Lock, Truck Bed Rack Shim, Truck Bed Side Rail Protector, and much more!
About BAK Industries
Our belief is that just because a truck is used for work, doesn't mean it should look like a work-truck. It is possible to elegantly craft rugged and strong products and still maintain a clean look of sophistication and style. We endeavor to produce products that are not only functional and practical, but made to match OE lines and existing accents on your specific pickup truck. All BAK products speak for themselves in terms of quality and appearance. A tremendous amount of thought and creative styling is evident in every product manufactured by BAK Industries. Over the years, BAK INDUSTRIES has grown from strength to strength with our loyal support and commitment to our customers around the world. We endeavor to continue to better ourselves with each passing year, taking a personal interest in all of our customers businesses to ensure them of the finest quality bedliners and service world wide!
About Northland Auto & Truck Accessories
Northland Automotive has grown from a small local family owned bumper replacement shop to a full Automotive Accessories dealer. What started in 1980 as a local bumper replacement dealer, turned into a full wholesale distributor and retail sales of over 90 different product lines with over 12,000 parts in our inventory. We are still locally owned and a family business that strives to fill the needs of all aspects of the Automotive Aftermarket.
In order to best serve our customers we have a 3,000 sq. ft. showroom on the west end of Billings and we love to showcase our premier product lines in that showroom. We also have a 20,000 sq. ft. warehouse so we can stock a lot of the late model, fast moving items. We have been in the Aftermarket industry for over 30 years. We look forward to our continued growth and we look forward to helping our customers add those extra aftermarket accessories to personalize their own vehicle or just help make it look even better than it did from the factory.