Billings Automotive Accessories by Hella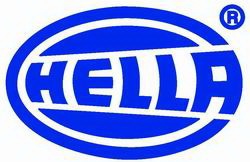 Hella automotive parts are available to you in Billings, MT at Northland Auto & Truck Accessories! Find all the Hella accessories you need including Bulb Exterior, Bulb Interior, Driving Light, Emergency Lamp, Fog Light Assembly, Fog/Driving Light Cover, Head Light Assembly, Head Light Bulb, Head Light DE Module, Interior Lamp, Lamp Reflector Assembly, Side Marker Light Assembly, Tail Light Assembly, Turn Signal Light Assembly, Worklight, and much more!
About Hella
The Behr Hella Service joint venture makes a wide range of vehicle air conditioning and engine cooling parts and services available to customers: More than 1,000 articles provide a high market coverage; service parts round off the complete Thermal Management range. My Hella Lights is a new website geared towards consumers that provides information on Hella's line of Performance Lighting. There are many new products including a new line of Xenon lamps, upgrade tailamp kits for Chevy, Ford, Dodge, Toyota, and Ford trucks, and more.
About Northland Auto & Truck Accessories
Northland Automotive has grown from a small local family owned bumper replacement shop to a full Automotive Accessories dealer. What started in 1980 as a local bumper replacement dealer, turned into a full wholesale distributor and retail sales of over 90 different product lines with over 12,000 parts in our inventory. We are still locally owned and a family business that strives to fill the needs of all aspects of the Automotive Aftermarket.
In order to best serve our customers we have a 3,000 sq. ft. showroom on the west end of Billings and we love to showcase our premier product lines in that showroom. We also have a 20,000 sq. ft. warehouse so we can stock a lot of the late model, fast moving items. We have been in the Aftermarket industry for over 30 years. We look forward to our continued growth and we look forward to helping our customers add those extra aftermarket accessories to personalize their own vehicle or just help make it look even better than it did from the factory.